The matches will be played across two venues -Colombo and Kandy, for the fourth season.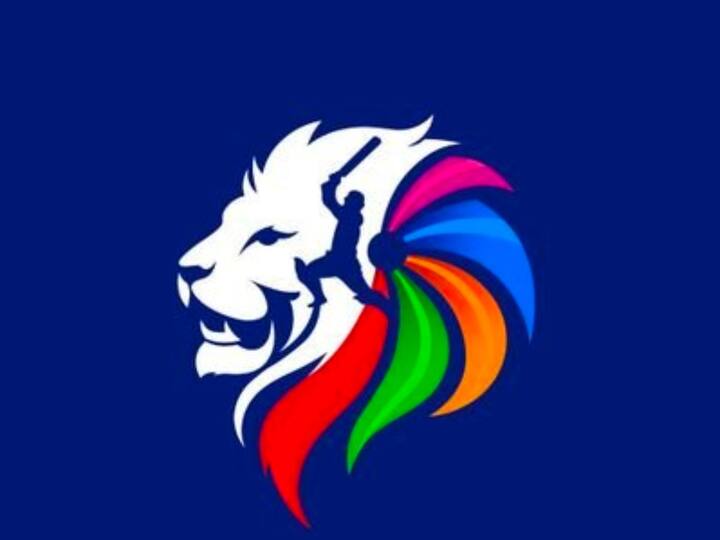 The Premier League of Lanka The fourth edition of 2023 is scheduled to run from July 30 to August 20 and will include five teams competing against each other at two foreign venues. This intense competition is being put on by Sri Lanka Cricket as a result of the past prosperous seasons. A change from the previous draft process was the introduction of an auction method to purchase players this season. The reigning champions Jaffna Kings will be vying with other elite teams for the championship. Famous international athletes including Babar Azam, Shakib Al Hasan, and David Miller will compete in the 2018 season, along with well-known Sri Lankan athletes like Thisara Perera, Wanidu Hasaranga, Angelo Mathews, and skipper Dasun Shanaka.
Live streaming details:
Where to watch the LPL auction 2023 live in India?
The Lanka Premier League 2023 will be aired live on Star Sports in India.
How can we Live Stream the LPL auction 2023?
Live streaming of the LPL 2023 can be seen on Fancode in India.
Lanka Premier League (LPL) 2023 Schedule, Venues, Timings:







Date and Time








Match Details










Sun, Jul 30




7:30 PM IST








Jaffna Kings vs Colombo Strikers, 1st Match




LPL 2023




R. Premadasa Stadium, Colombo










Mon, Jul 31




3:00 PM IST








Galle Titans vs Dambulla Aura, 2nd Match




LPL 2023




R. Premadasa Stadium, Colombo










Mon, Jul 31




7:30 PM IST








B Love Kandy vs Colombo Strikers, 3rd Match




LPL 2023




R. Premadasa Stadium, Colombo










Tue, Aug 01




3:00 PM IST








Dambulla Aura vs Jaffna Kings, 4th Match




LPL 2023




R. Premadasa Stadium, Colombo










Tue, Aug 01




7:30 PM IST








Galle Titans vs B Love Kandy, 5th Match




LPL 2023




R. Premadasa Stadium, Colombo










Fri, Aug 04




3:00 PM IST








Colombo Strikers vs Galle Titans, 6th Match




LPL 2023




Pallekele International Cricket Stadium, Pallekele










Fri, Aug 04




7:30 PM IST








Dambulla Aura vs Jaffna Kings, 7th Match




LPL 2023




Pallekele International Cricket Stadium, Pallekele










Sat, Aug 05




3:00 PM IST








Galle Titans vs B-Love Kandy, 8th Match




LPL 2023




Pallekele International Cricket Stadium, Pallekele










Sat, Aug 05




7:30 PM IST








Jaffna Kings vs Colombo Strikers, 9th Match




LPL 2023




Pallekele International Cricket Stadium, Pallekele










Mon, Aug 07




3:00 PM IST








B-Love Kandy vs Dambulla Aura, 10th Match




LPL 2023




Pallekele International Cricket Stadium, Pallekele










Mon, Aug 07




7:30 PM IST








Galle Titans vs Jaffna Kings, 11th Match




LPL 2023




Pallekele International Cricket Stadium, Pallekele










Tue, Aug 08




3:00 PM IST








Colombo Strikers and Dambulla Aura, 12th Match




LPL 2023




Pallekele International Cricket Stadium, Pallekele










Tue, Aug 08




7:30 PM IST








B-Love Kandy vs Jaffna Kings, 13th Match




LPL 2023




Pallekele International Cricket Stadium, Pallekele










Fri, Aug 11




7:30 PM IST








Dambulla Aura vs Galle Titans, 14th Match




LPL 2023




R. Premadasa Stadium, Colombo










Sat, Aug 12




3:00 PM IST








Jaffna Kings vs B-Love Kandy, 15th Match




LPL 2023




R. Premadasa Stadium, Colombo










Sat, Aug 12




7:30 PM IST








Dambulla Aura vs Colombo Strikers, 16th Match




LPL 2023




R. Premadasa Stadium, Colombo










Sun, Aug 13




3:00 PM IST








Jaffna Kings vs Galle Titans, 17th Match




LPL 2023




R. Premadasa Stadium, Colombo










Sun, Aug 13




7:30 PM IST








Colombo Strikers vs B-Love Kandy, 18th Match




LPL 2023




R. Premadasa Stadium, Colombo










Mon, Aug 14




7:30 PM IST








B-Love Kandy vs Dambulla Aura, 19th Match




LPL 2023




R. Premadasa Stadium, Colombo










Tue, Aug 15




7:30 PM IST








Colombo Strikers vs Galle Titans, 20th Match




LPL 2023




R. Premadasa Stadium, Colombo










Thu, Aug 17




3:00 PM IST








TBC vs TBC, Qualifier 1




LPL 2023




R. Premadasa Stadium, Colombo










Thu, Aug 17




7:30 PM IST








TBC vs TBC, Eliminator




LPL 2023




R. Premadasa Stadium, Colombo










Sat, Aug 19




7:30 PM IST








TBC vs TBC, Qualifier 2




LPL 2023




R. Premadasa Stadium, Colombo










Sun, Aug 20




7:30 PM IST








TBC vs TBC, Final




LPL 2023




R. Premadasa Stadium, Colombo